Our Team
When you became Intention Wealth Management's client, you place your trust in us to help make your vision a reality. We honor that trust with the help of our expert support staff. Together, we make a strong commitment to provide exceptional client service and relationships.
If at any time you have a question, concern, or need, please let us know.
Our team's TYPICAL CLIENTS ARE:
Physicians, early attending and established practitioners who are looking for true guided advice to help them reach financial success
Looking for asset protected and tax-efficient ways to grow their long-term wealth.

Understand if they start saving later, or start with larger debt, then they have less time to save for the same goals.

Have disability benefits that do not adequately cover their higher income or have definitions that are not meant for the various duties of their day to day jobs.
These individuals often carry a high level of intelligence and are looking for sophisticated investment and tax diversification strategies as it relates to their financial planning.
Sales and Finance Professionals, who are highly compensated executives working for software, tech, finance, medical device, and pharma companies. They are:
capped on how much they can fund into 401(k)s;

ineligible to fund IRAs;

Restricted Stock Units/Rate Sensitive Assets; stock options (Non-Qualified and Incentive Stock Options)

looking for strategic and tax-efficient ways to grow their long-term wealth.
Young families and new parents, who are in need the essential foundational planning to support their lifestyle for the long-term, like planning for college or preparing for their first home purchase. As a younger family man myself and having two children under the age of 5, I personally understand the challenge of balancing time, with the importance of planning as it pertains to providing financial security for your family.
Business Owners: When you own an individual business, often your biggest asset becomes the business. The opportunities you have though to diversify outside your business are important:
You need to provide yourself with basic benefits, like life, disability and health insurances since you do not have it through an employer

You need to establish your own retirement plans, and in some cases can deduct 10x more than a normal W2 employee.

You may have an opportunity which your business is still in the growing stage to save money Tax free coming from a low tax bracket.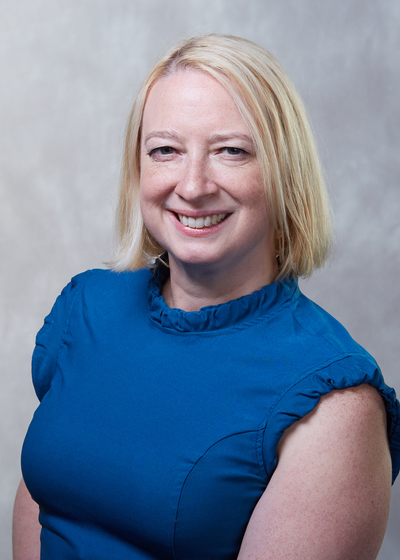 Jenn Feliberty
Associate Wealth Management Advisor
Office 516-465-9506

Growing up in the family business of party planning, when most teens were invited to Quinceañera and Sweet 16 parties, it was the organization of contracts in Spanish and English where my contributions were best. It was through this experience that it was better to serve the family business more as a financial specialist than going anywhere near the glue gun or balloons.

After seventeen years as a Senior Fixed Income Trader, my skills can expand with Northwestern Mutual  as an Associate Wealth Management Advisor. Becoming an AWMA comes with a personal story of how a reversible medical situation kept me out of work for over 90 days. I wish that someone had the conversation with me, that protecting your income and your financial well-being is just as important as making money and growing your wealth. It is a personal mission to educate people that your story doesn't have to become like my story.

Since then, developed an expertise in working with Professionals, Executives and Business Owners as their exposure to complex financial situations highlights my unique experience. Strongly believe in giving back to the community as a Girl Scout Leader for my daughter's troop and teach financial literacy in NYC public high schools through the FWA. Also, a proud member of ALPFA (Association of Latino Professionals For America), WSA (Women's Syndicate Association) and FWA (Financial Women's Association).
Proud Alumni to SUNY Buffalo where she received her undergrad degree (BA) and University of Rochester where she attained her Masters Science degree in Finance (MSF). Meliora!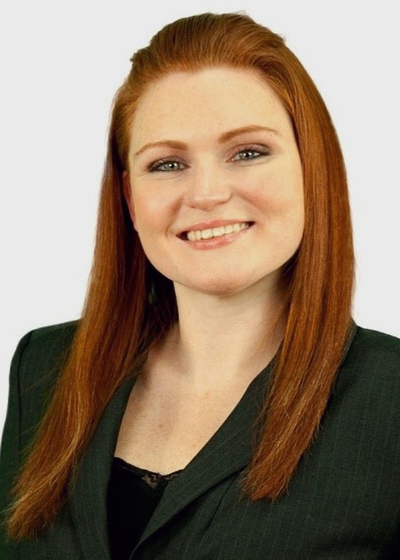 Tara Ann Nesdill, M.A.
Associate Financial Representative
Office 516-348-8158

In March 2018, Tara began her career at Northwestern Mutual as an Associate Financial Representative on Scott Borow's team that led to her role(s) at Intention Wealth Managment. In 2022, Tara's new responsibility to the team is the head of Marketing and Office Manager. She continues to offer Client Support for insurance products and administrative support for investment products.
Tara holds her NYS Life, Accident and Health License and brings to the office her 15 plus years of experience in the field. She is a graduate of SUNY Old Westbury (2007) with a Bachelors in Media and Communications with a minor in Marketing. Tara then earned her Masters in Communication with a Concentration in Public Relations and Advertising in 2010 from New York Institute of Technology.
During her personal time, Tara enjoys practicing yoga, dancing, and the company of her friends . She is very active with her 5 year old daughter in their local dance studio in Garden City, NY. However, Tara's greatest joy is to spend quality family time with her husband and daughter.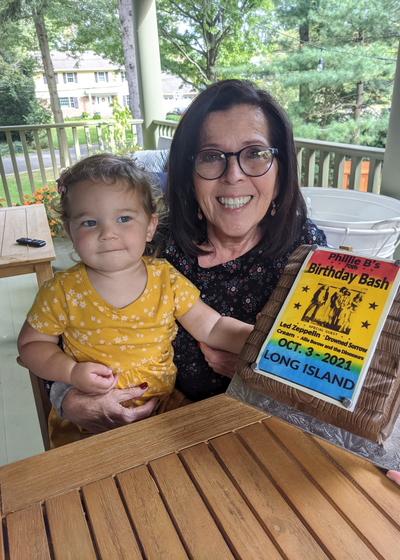 Phyllis Borow
Phyllis Borow, affectionately known as "Phyllie B" serves as an administrative assistant to Scott and the team.  While her role is internal, her experience of working with Social Security Administration for 42 years does provide significant insight.  She currently lives in Wantagh, spends her time out walking with friends, playing with her 3 year old granddaughter and newborn grandson  and is looking forward to continuing her traveling in the near future!